Hello! I am a parenting writer and stay-at-home dad with a Ph.D. in American literature who has been featured on CNN by Kelly Wallace. Because I have been a very involved father for more than 15 years, my writing often features helpful, humorous tips for both new and veteran parents, as well as both working and stay-at-home parents. So I encourage you to sign up for my latest updates via e-mail. When you sign up, you will receive my FREE REPORT titled "10 Ways to Cherish Your Children."
I am currently working on a humorous memoir titled Been There, Wiped That: The Romantic 10-Year Journey of a PhD Turned Stay-at-Home Dad. My writing has appeared (or is forthcoming) in a variety of venues, including The New York Times "Motherlode," The Washington Post "On Parenting," Parents, Time, The Huffington Post, The Shriver Report, City Dads, Scary Mommy, Brain, Child, Erma Bombeck Writers' Workshop, The Good Men Project, Role Reboot, AskMen, Take the Lead Women, The Cleveland Plain Dealer, Northeast Ohio Parent, and What Would MacGyver Do? True Stories of Improvised Genius in Everyday Life.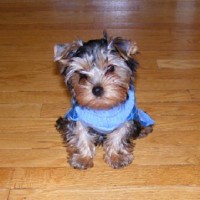 Before having children, I taught writing and literature at the University of Michigan while living in rival Ohio, much to my students' dismay! The youngest of six children, I grew up in Niagara Falls, New York. I lived in Buffalo, Philadelphia, Chicago, and Toledo before moving to the Cleveland area with my wife, two daughters, and a Yorkshire Terrier. My main hobby is photography and I have exhibited work at several Cleveland-area locations.
I earned my B.A. from Canisius College, my M.A. from Temple University, and my Ph.D. in American literature from Loyola University Chicago. My dissertation used the philosophy of American pragmatism to analyze traumatic novels about the Holocaust and American slavery.
My literary criticism has appeared in a variety of academic journals, including African American Review, Response: A Contemporary Jewish Review, and European Romantic Review. My author interviews for The Lakewood Observer have included Sue Monk Kidd, Charles Baxter, Edwidge Danticat, Fenton Johnson, and Herbert Gold. My wife and I once appeared on Lake Effect Radio's "Novel Conversations" with Frank Lovallo to discuss Voltaire's Candide. That was fun!